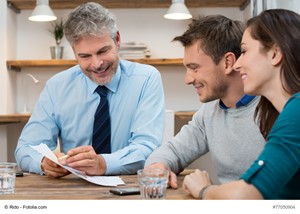 Want to sell your California home as quickly as possible? You're not alone. However, a home seller who understands what it takes to promote a residence to the right potential homebuyers should have no trouble stirring up plenty of interest in his or her house.
To better understand what it takes to showcase a California home to prospective homebuyers, let's take a look at three tips to help a Golden State home seller generate substantial interest in his or her residence.
1. Analyze the Real Estate Market
The California housing market can be difficult to navigate. Fortunately, an informed home seller can learn about the intricacies of the real estate sector and plan accordingly.
Take a look at the prices of available houses in your city or town. By doing so, you can find out how your house stacks up against the competition, establish a competitive price for your residence and boost your chances of a quick home sale.
Also, assess the prices of recently sold homes in your area. This housing market data will enable you to see whether you're about to enter a buyer's or seller's market.
2. Improve Your Home Both Inside and Out
When it comes to selling a California home, it's all about making a positive first impression on potential homebuyers. Thus, a home seller who devotes the necessary time and resources to enhance a house's interior and exterior can make his or her residence more appealing than others.
Mopping the floors, emptying the refrigerator and performing assorted home interior maintenance and repairs is paramount for home sellers. These tasks often are simple to complete and can help you transform an ordinary California residence into a stellar one.
In addition, mowing the front lawn, cutting the hedges and finishing myriad home exterior projects is essential. And if you need help along the way, you can always reach out to a professional landscaping company for extra support.
3. Collaborate with a Real Estate Agent
A California real estate agent will go above and beyond the call of duty to promote your home to the right groups of homebuyers, at the right time. In fact, this housing market professional will do whatever it takes to help you seamlessly navigate all steps of the home selling cycle.
Typically, a real estate agent will set up home showings and open houses and provide you with homebuyers' feedback after these events. This will enable a Golden State home seller to gain the necessary insights so he or she can improve a house as needed.
A real estate agent is happy to respond to any home selling concerns and questions as well. That way, he or she will empower a Golden State home seller to make informed decisions at each stage of the home selling journey.
Don't leave anything to chance as you get ready to sell your California home. Instead, use these tips, and you can effectively promote your Golden State residence to a wide range of potential homebuyers.